The Household of Radburne is a collection of individuals who live in and around the Dubbo area (or did at one time). SCA personae range across all times and places within the 'Known World' of the SCA. Here, members provide an insight into their persona (character) and interest in the SCA.
Lady Katrijn van Delden (email) 
Katrijn has been involved with the SCA since 2002.Katrijn's interests in the SCA are: Equestrian, Costuming, Heraldry, Cooking, Music, Dance, Archery, Calligraphy, and wants to learn more! She has taken up the bow and is now a combat archer in training, as well as an Equestrian Marshal.Katrijn has been Steward of Radburne War since the beginning and in 2014 we are up to Radburne War VIII.

Katrijn has a blog here.
Lord Sorle Maknicoll (email)
Sorle (pronounced to rhyme with 'poorly') has been actively involved with the SCA since 2006, but has been peripherally involved through friends for much longer. He gives his first almost-event as the wedding of two friends which was in Tudor Period garb (for the bridal party).Sorle's interests include: Helping events run smoothly, making friends, influencing people, educating others and learning from them. He has stated an intention to be "authorised in everything", so he can help in any role. So far he is a heavy fighter, combat archer, target archer, target archery marshal, heavy marshal, apprentice chirurogeon (first aid officer), lists keeper, and wannabe herald. He is also this site's Webscribe, and is amused at writing this in the third person.Sorle's device is "Or, a hawk's head erased and on a chief wavy gules a bar wavy Or."
Lord Valdemar Sigurdson (formerly known as Vardor des Furion)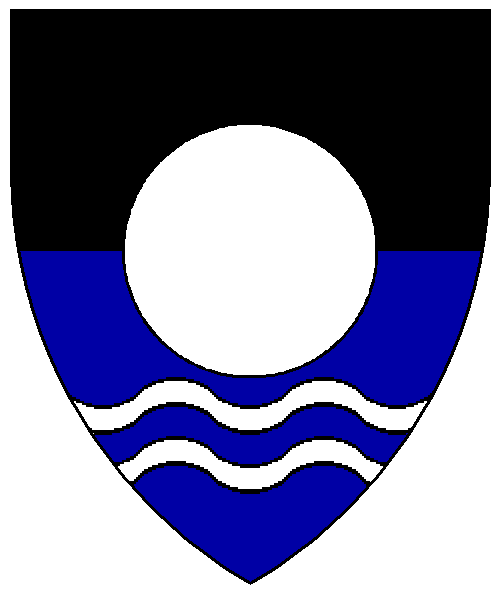 Valdemar has not yet provided a biography. He is a heavy fighter and authorised marshal.
Lord Terence of Radburne (aka Terry)
Terry is the husband of Katrijn and is the camp cook. Terry is very talented in woodwork and has made items such as bowls, goblets, furniture and banner stands. Terry also enjoys target archery and is a combat archer.
Lord Ranif Palleser (pronounced 'Rafe' – silent 'n')
Mundane name: Des Howard
Period: Now
Place: Lue, a village in the Central Tablelands, NSW.
Place of Birth: Sydney
Occupation: Professional Potter for 45 years.
Background: Salesman, navy medic, factory worker, quarry worker, potter, registered nurse (retired). 45 years NSW Rural Fire Service (still active), 20 years SES, 16 years St John Ambulance.
Activities: Sourcing local materials & producing pottery. Sales to passing wayfarers, with occasional trips to SCA event markets. Making equipment & clothing for SCA events. SCA wayfaring for archery & war events. Archery & fighting practice when & where possible, for amusement & to develop & maintain combat skills. SCA target archery marshal. Chirurgeon (SCA first aid officer).
Motto: Carpe argillamSCA name: Ranif Pallesser
Period: 1495
Place: England, Surrey/Hampshire border area
Place of Birth: England
Background: Brother Sergeant in the Battalion of England with the Knights Hospitaller at Rhodes.
Took part in the Siege of Rhodes 1480, retired to previous occupation of potter.
Occupation: Potter, occasionally a paid military archer & soldier.
Activities: Sourcing local materials & producing pottery. Some sales to locals & passing wayfarers, mostly from trips to the London markets. Archery & fighting practice when & where possible, for amusement & to develop & maintain combat skills.
Mottoes: Nullus anxietas amicus.
Lord Conrad Sturmere
Conrad is the eldest son of Terry and Katrijn. Conrad is a combat archer and is about to commence training as a heavy fighter. Conrad also enjoys target archery.Conrad's device is "Per pale argent and azure, two battleaxes in saltire counterchanged."
Lord Wolfstanus Crakescheld
Wolfstanus is the second son of Terry and Katrijn. Wolfstanus enjoys helping out, water bearing, theatre, dancing, singing and target archery. Wolfstanus is an authorised banner bearer and hopes to authorise as a combat archer at the end of 2010.Wolfstanus' device is "Per chevron rayonny gules and Or, in base a wyvern statant sable."
Lord Gryffen Bladesmyth
Gryffen is the youngest son of Terry and Katrijn. Gryffen enjoys water-bearing at wars, is an authorised banner bearer, playing games, singing and dancing. Gryffen hopes to authorise as a combat archer once in turns 16 in February 2014.Gryffen's device is "Per pale argent and vert, two lions heads couped countercharged."
Lord Heinrich Eberhardt von Kornburg (formerly known as Ragnarr Sigtryygsson).  Heinrich joined House Radburne in 2013 and hails from House Neswin in Mudgee NSW.Heinrich is a Marshal and fighter.
Fiora of House Radburne (Formerly know as Maria-Nereza Damiani ). Fiora is also a new addition to House Radburne in 2013 – she is training to become a fighter.
Sayyida Aminah bint Yusuf al-Zarqa (email)Sayyida Aminah (Ah-meh-nah or Ah-mee-nah) bint Yusuf al Zarqa is a Persian trader, scholar and tutor, she has travelled near and far and found herself in Radburne sometime before ASXL. Her mother is Persian and father was a trader and traveler from somewhere in Europe where they all have blue eyes, are quite tall and charm Persian women in to giving them gold and leaving them with a baby, thank you very much. Aminah enjoyed herself so much amongst wonderful people that she decided to stay for 4 and half years until her first mate in the vessel "Yasmina' ran away with the profits of trading and a bar maid called Bessie. Aminah had no choice but to trade and travel outside of Radburne, only returning when she could.She has travelled and briefly traded with the courts of the Champa and Mongols before escaping the tumultuous times of the Ming downfall at the hands of Le Loi and the Lam Son uprising, she tutored and traded in Siam for the court of the Kingdom of Ayutthaya where she discovered riches and enjoyed the privilege of court, however, a misunderstanding involving silk fabrics and price fixing saw Aminah leave very quickly.Aminah slowly journeyed towards her home city of Samarkand but decided to detour to the Peninsula of Al Bida for pearls, shell, dates and skins (goat, sheep and other)  to trade in Persia, she has spent the last two and half years trading back and forth with Persia, Greece, Ceylon, and with Cornish privateers, with a brief sojourn into being a concubine in the court of Abu Said Uthmann the Third in Maghreb, luckily she was rescued by some Berber traders and made her escape at midnight in a donkey cart.Aminah is happiest, however, when she is sitting side by side in taverns of Lochac or the campsites of Radburne rubbing shoulders (so to speak) with privateers, Vikings and the good gentles of the Kingdom. She likes shiny things, quality fabrics, watching people hit each other with sticks wearing shiny (or not so) armour, conversing with commoners and royalty alike, educating young people and a good singalong.  What she doesn't like is: bad food, and ill-mannered gentles who do not use please and thank you.
Lord Danr Flokison  (formerly known as Denz de Bayle, Guy de la Riviere and Danieru Tako) Danr has not yet provided a biography. He is a heavy fighter.
Ferris of Radburne – Ferris and his lady, Jo, joined House Radburne in 2014. Ferris has not provided a biography and  is a fighter.